Happy Thanksgiving!!
We offer an assortment of desserts including:
Mini- pastry trays, Cream Pies, Holiday Decorated Cakes and Cupcakes,
Cake Pops and Cake Balls,
(cake pops/balls require at least 2 weeks notice),
Our full holiday menu is here on this site or stop by the shop and pick up a copy.
Thank you for ordering early!!
Be Sure to check out our EVENTS page for a holiday event on Dec. 15th.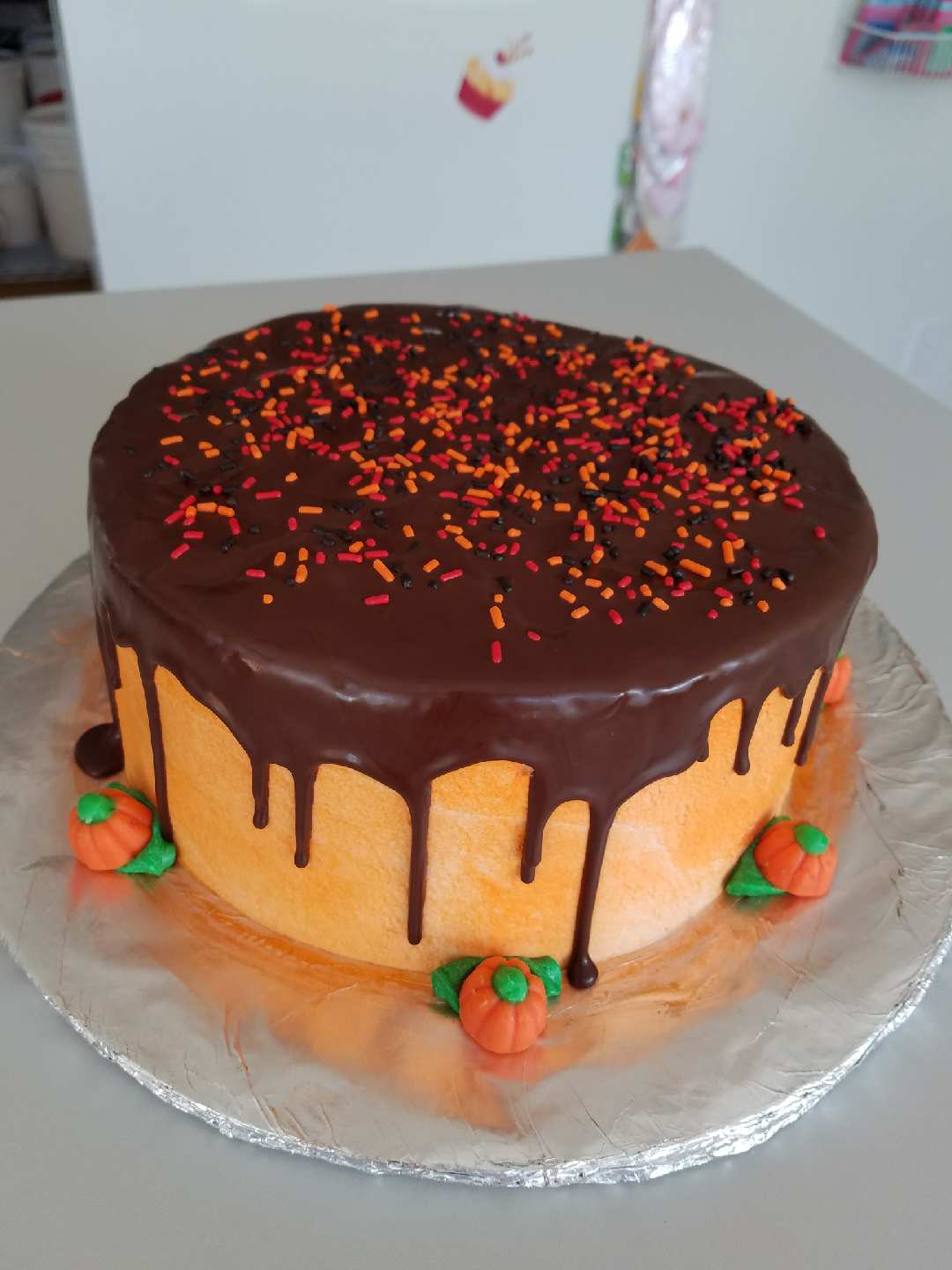 Fall Cake with Melted Ganache
over the top. Yum!!
Holiday Cake Pops
(2 weeks advance notice)
Holiday Mini pastry Dessert Tray. A perfect Dessert!
Peanut Butter Lover's cake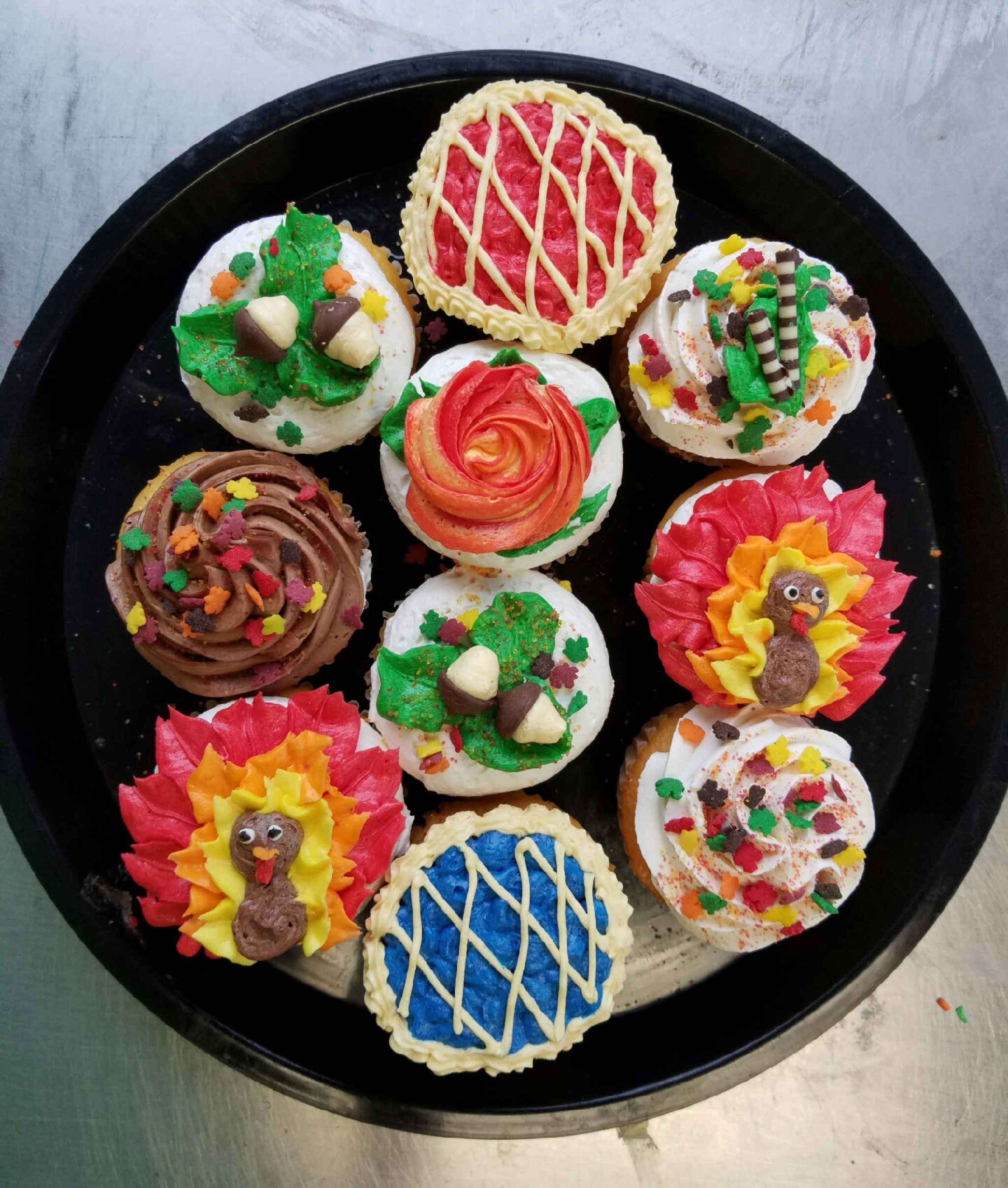 A Tray of Holiday Cake Balls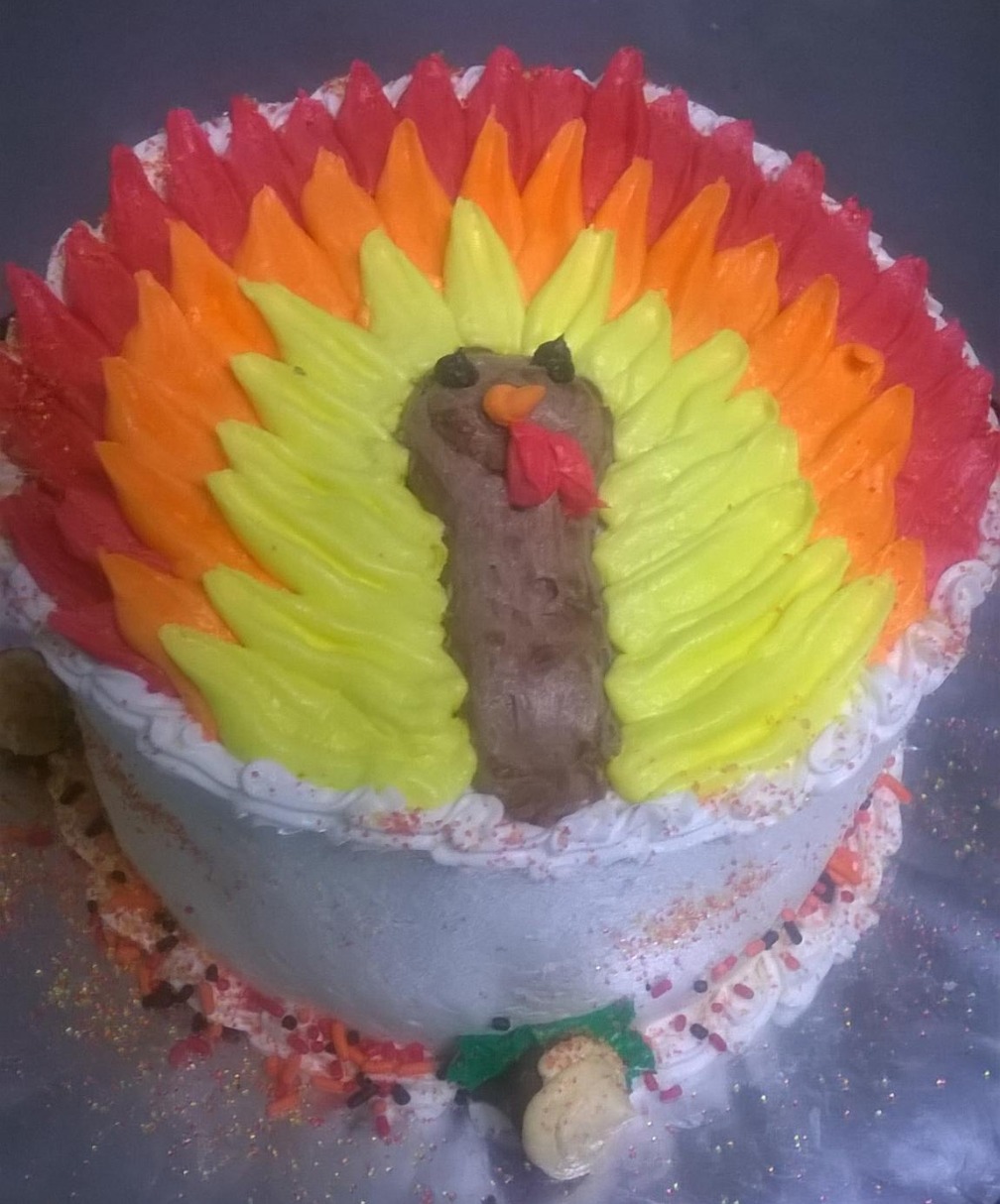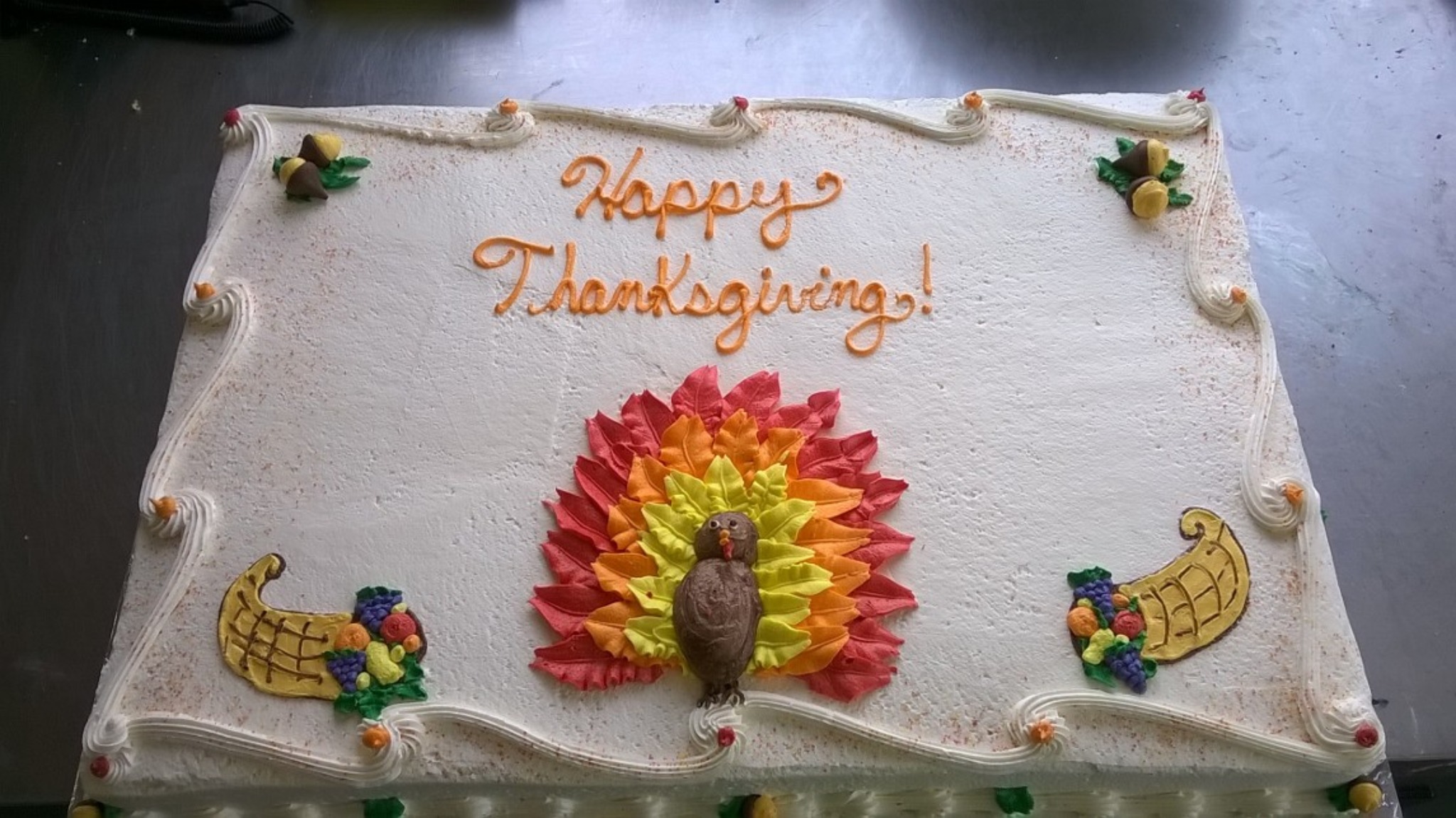 Thanksgiving Decorated cake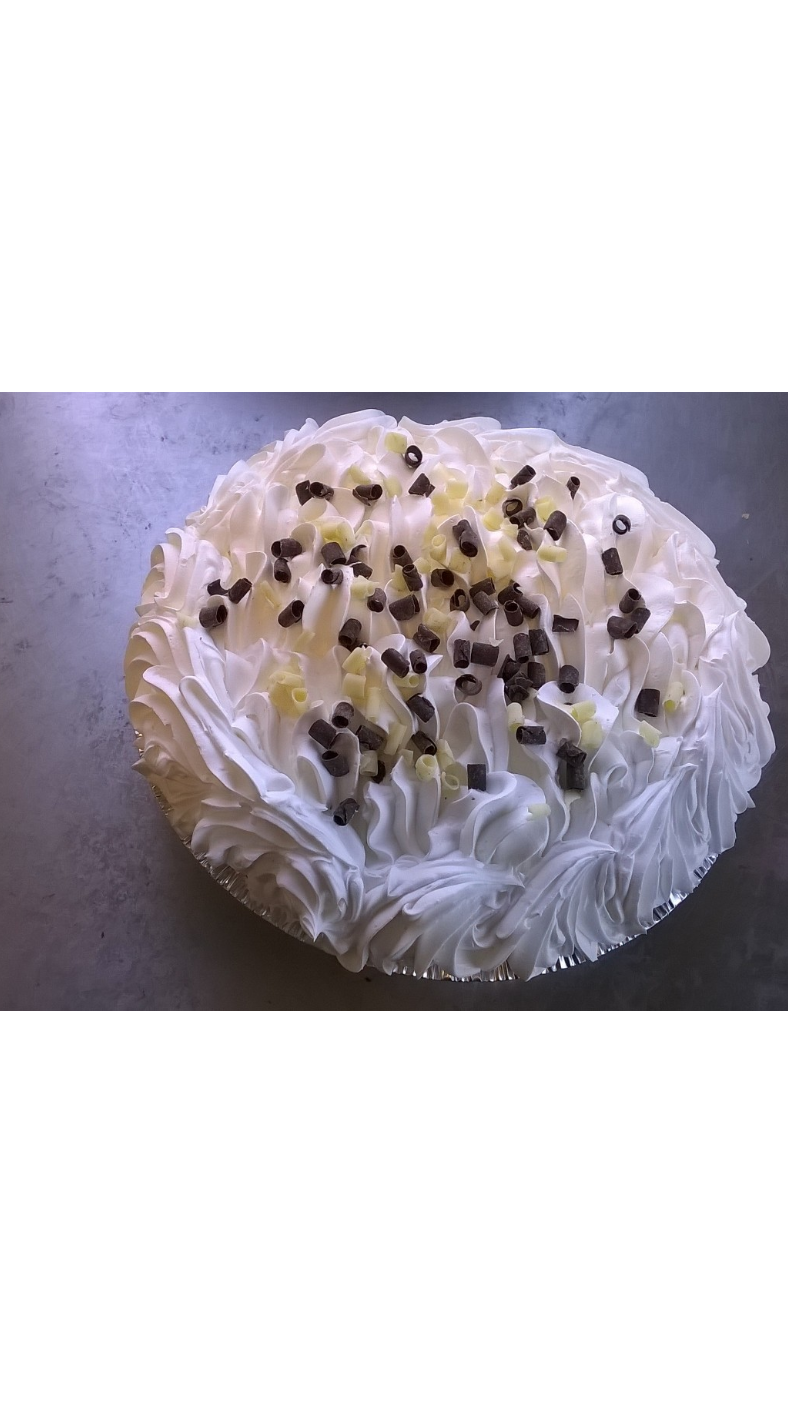 Our Cream Pies will be a big Hit!!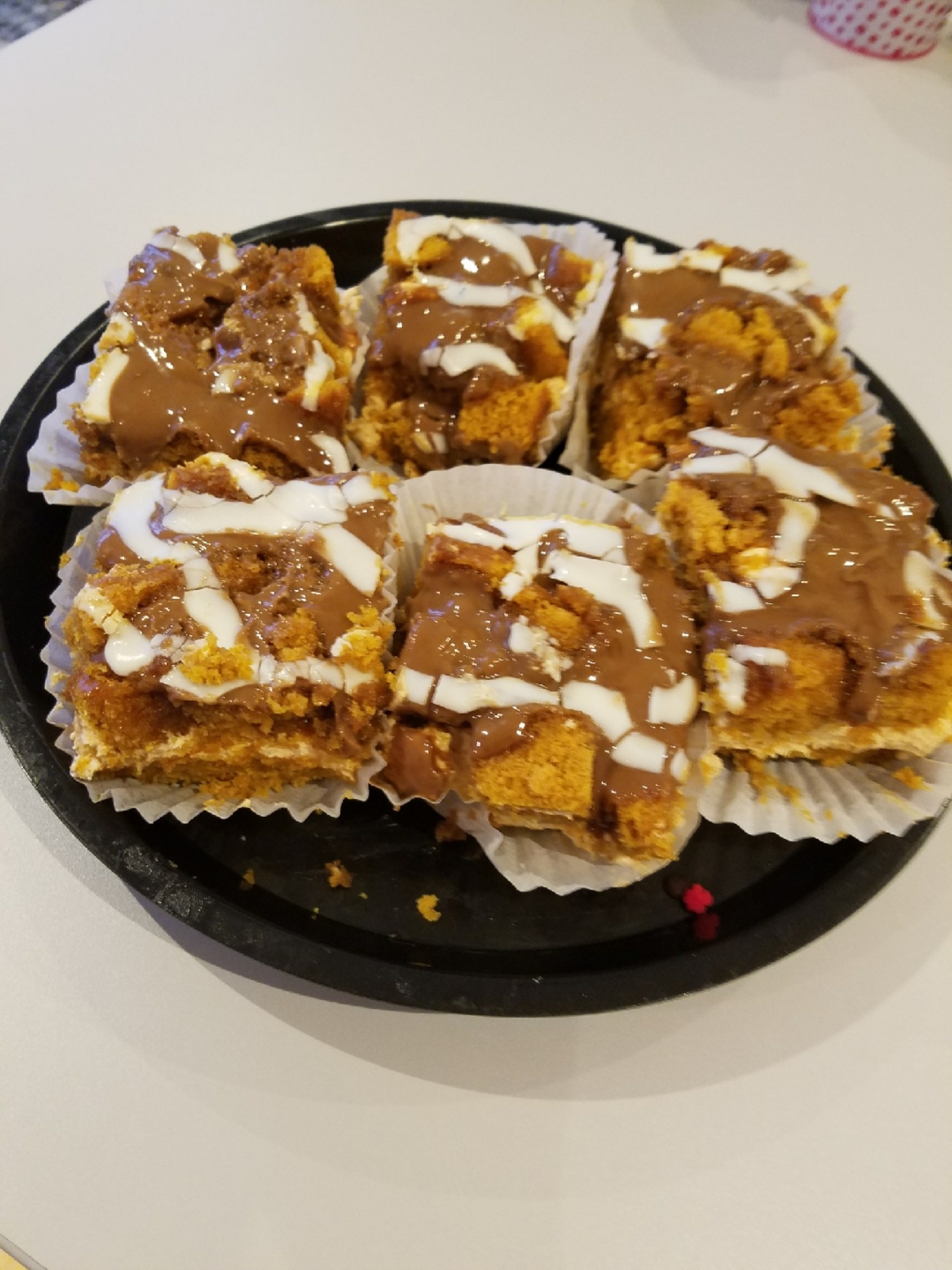 Pumpkin Mousse Bars.
Delicious!!